SKOPE (Synthesizing Knowledge of Past Environments) is a National Science Foundation-funded, online resource that enables users to easily discover, explore, visualize, and synthesize knowledge of environments in the recent or remote past. Given a location and temporal interval, SKOPE offers easy, interactive access to sources of long-term, high-resolution environmental data reaching back more than 2000 years. SKOPE is intended for use by diverse professional and academic communities, as well as the general public.
Notably, SKOPE provides access to PaleoCAR, which offers high-resolution, retrodicted precipitation and temperature data for the Southwest US and the Living Blended Drought Atlas, which offers the Palmer Modified Drought Index (PMDI; the successor to the Palmer Drought Severity Index or PDSI) for the contiguous 48 US states. SKOPE also provides easy access to US elevation data through the SRTM90 elevation Model.
While we have extensively tested SKOPE, this is a complex software application that is only recently completed. Please notify us if you run into any problems or discover any bugs. We look forward to adding additional datasets and software improvements as time and funding allow.
The new version of SKOPE including many new features was released May 7, 2022.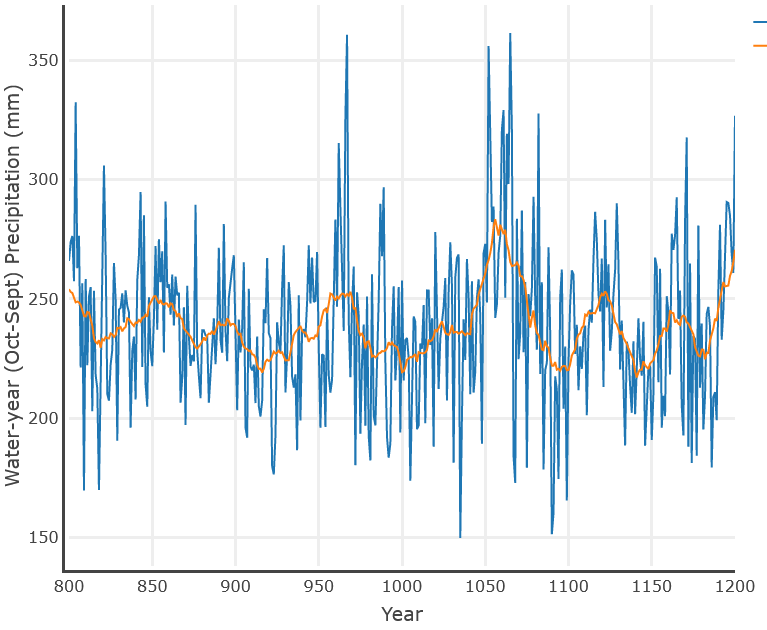 Please contact us if you would like to add a dataset to SKOPE.